For immediate release:
Jennifer Tang
(323) 264-4949
San Gabriel, CA – Today, California State Assemblymember Mike Fong presented a check for $1.5 million to the Asian Youth Center (AYC) that was secured in the 2022-2023 state budget recently signed into law by Governor Gavin Newsom. The direct funding will support much needed critical infrastructure improvements and facility upgrades that will improve and expand essential services for low-income, immigrant, and at-risk youth and families in the San Gabriel Valley.
"AYC's work to address the dual pandemics of Covid-19 and anti-Asian hate during the last few years has been vital to the health and well-being of our youth, families, and seniors. I'm honored to bring $1.5 million in state funds so this incredible organization can expand their capacity and impact," said Assemblymember Mike Fong.  
The pandemic exacerbated socioeconomic inequality in the United States, especially food insecurity in households across the country due to high unemployment and supply chain disruptions. As a result, AYC's Emergency Food Program significantly scaled up from distributing 1,800 meals per month serving 60 families to nearly 70,000 meals per month serving 800 families at its peak. Food insecurity remains a persistent issue for many families, especially those with children and senior citizens, and AYC continues to be a critical resource serving over 500 families monthly. The state funding will allow AYC to proceed with building rehabilitation and facility upgrades to improve operations and increase distribution capacity for the Emergency Food Program to ensure vulnerable populations experiencing food insecurity in the community will continue to have access to groceries and essentials in their time of need. Other improvements supported by the funding will include information technology and security system upgrades, and enhancements to expand language access for all AYC programs, services and communications, and compliance with the Americans with Disabilities Act.
"We extend our gratitude and appreciation to Assembly Member Mike Fong for his leadership and dedicated partnership in securing this significant state funding that will help AYC better meet the needs of our youth in the San Gabriel Valley," said Ricky Choi, President of the AYC Board of Directors. "This important investment will expand access to urgently needed resources and services for underserved populations and make a profound positive impact in our community."
The $1.5 million in funding directed to AYC in the state budget is among $29.4 million Assemblymember Fong secured for critical investments in the 49th Assembly District during his first year in the Legislature.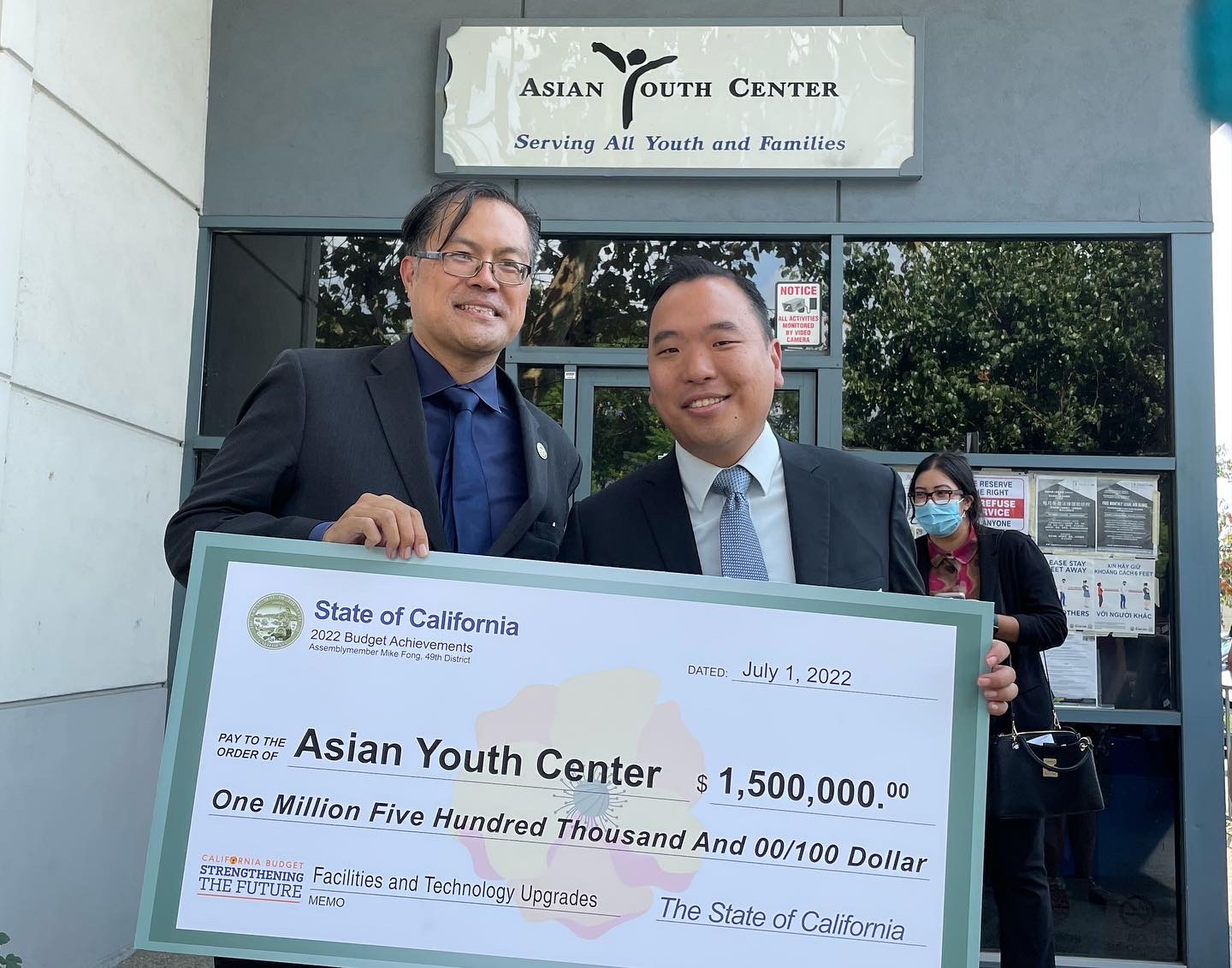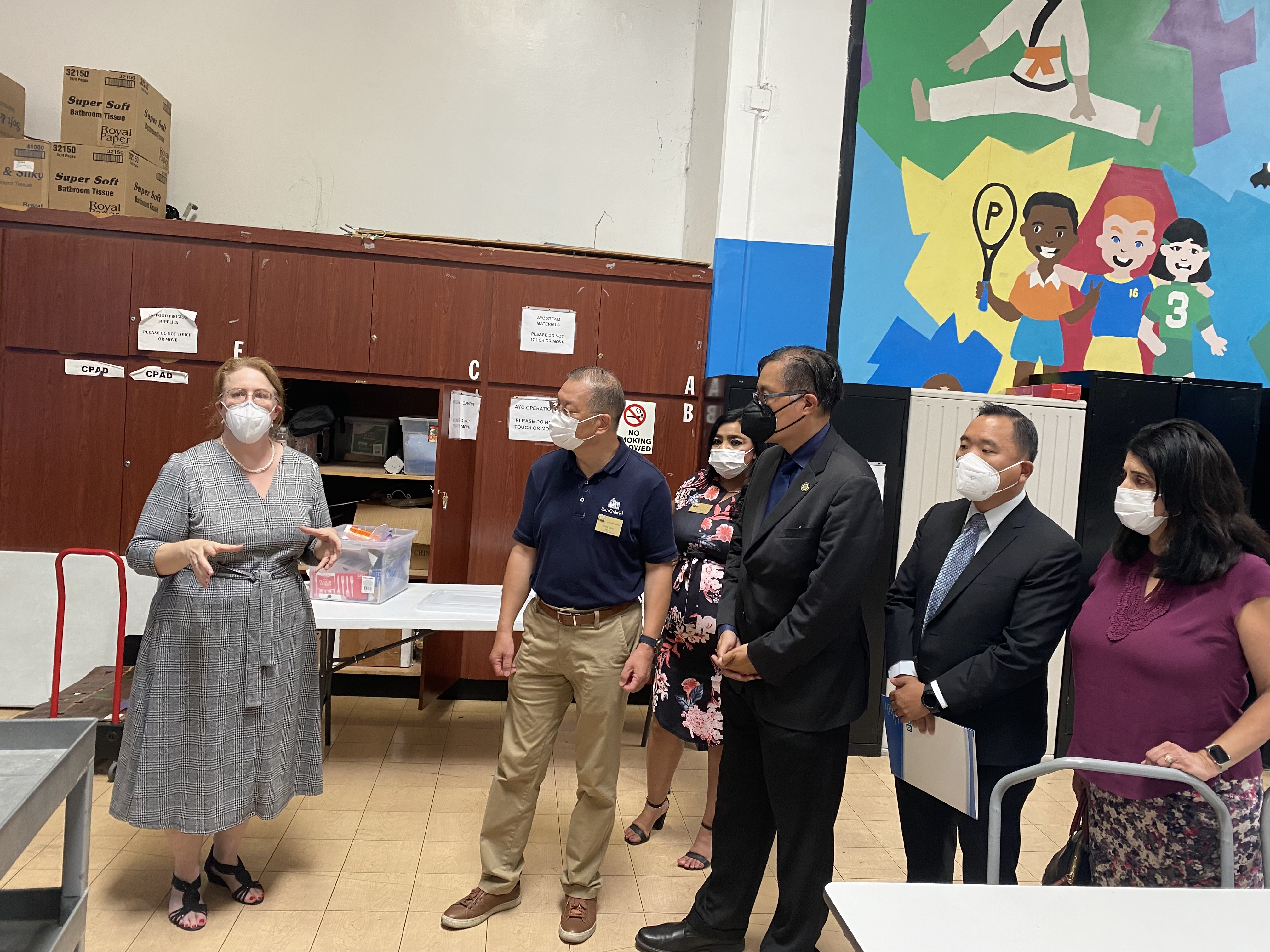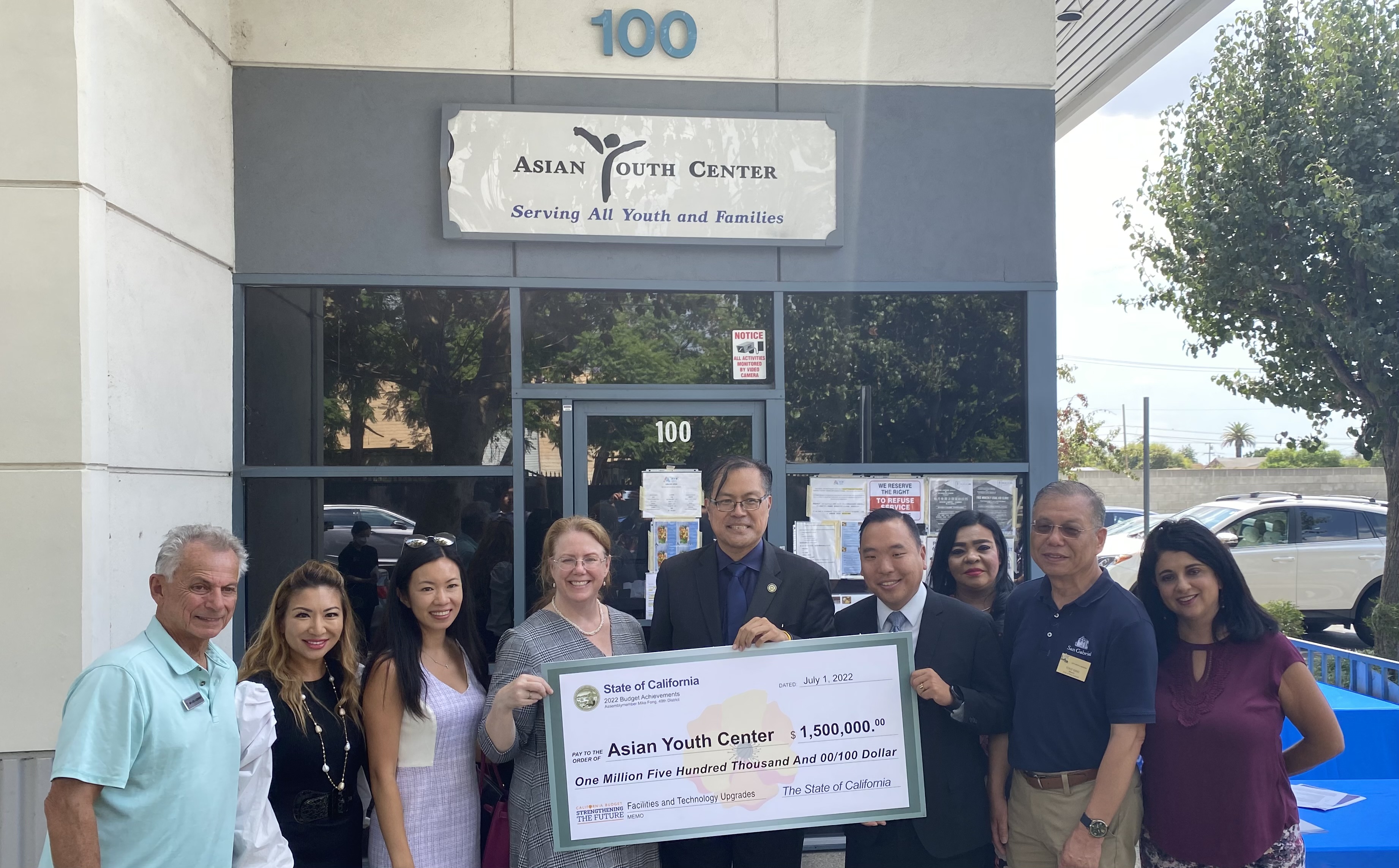 ###
About California State Assemblymember Mike Fong
Assemblymember Mike Fong was elected to the 49th District of the California State Assembly in February 2022, representing Alhambra, Arcadia, El Monte, Monterey Park, Rosemead, San Gabriel, San Marino, Temple City, and parts of Montebello and South El Monte.
About the Asian Youth Center (AYC)
Founded in 1989, the Asian Youth Center (AYC) is a community-based 501(c)(3) whose mission is to empower low-income, immigrant, and at-risk youth and families, of all communities, to overcome barriers to success through the provision of culturally and linguistically competent education, employment, and social services. Serving the San Gabriel Valley, Antelope Valley, and East Los Angeles and South Los Angeles areas of Los Angeles County, AYC helps youth succeed in school, at work, and in life!