July Quarterly District News

A Note From Ed
Wow! The year is flying by and there is a lot that I need to share with you. First, please accept my gratitude for your confidence in me and for giving me the honor of representing you in the State Legislature.
This legislative session has certainly been a busy and productive one. Earlier this year, Governor Brown called a special legislative session to deal with the issues that must be decided quickly for California to fully implement health care reform by next January. The Assembly responded by introducing two bills. ABx1 1 (John A. Pérez) expands Medi-Cal eligibility to low-income, childless adults and simplifies Medi-Cal eligibility rules as required by the Affordable Care Act (ACA), and ABX1 2 (Pan) makes a number of health insurance reforms contained in the ACA, such as prohibiting insurers from denying coverage based on preexisting conditions, and makes changes to conform California law with new draft federal regulations. ABx1 1 and ABX1 2 were passed by the Legislature with wide margins and signed by the Governor.
Governor Brown also released his 2013-14 Budget in January and his revised version in May. The Budget approved by the Legislature on June 15th was the product of 65 different public hearings in the Assembly alone, as well as five Conference Committee hearings. When casting my vote on the budget, I viewed it through a prism of principles, which include fiscal responsibility, strengthening the middle class, and delivering effective, efficient services for all Californians.
This year's budget is a reflection of those principles. It is balanced, with a reserve of $1.1 billion and pays down $4.2 billion in budget debt.  It prioritizes the education of our youth by providing our schools with higher base grants to support the costs of instruction and operations and to ensure that every school district has their funding restored to at least pre-recession levels.  We continue to invest in future generations by providing tuition breaks for in-state students attending the University of California or California State University. Finally, the budget delivers effective, efficient services for Californians by increasing funding for mental health programs and the courts.
This has been an exciting session on the policy front as well. The fact that I am serving on four committees this year has necessitated many late-afternoon and early-morning meetings. I am serving as a member of the Assembly Committees on Banking and Finance, Judiciary, and Labor and Employment.  I was also appointed by the Speaker as Chair of the Assembly Committee on Housing and Community Development, where a major priority for me as we make our way out of this recession will be to give local governments the tools they need to accommodate the housing needs of all residents of our state, in particular low- and moderate-income families and individuals. Finally, I also chair the Assembly Select Committee on Privacy, and serve on the Select Committee on Asian/California Trade and Investment Promotion, among others.
My district staff shares my commitment to public service and has been hard at work resolving constituent issues and organizing events. I am anxious to get home this summer so I can continue my work in the district.
It is an honor serving the people of our 49th District.
In This Issue:
---
My Legislative Priorities For The Year
This year, I have authored a package of bills that address issues of concern to the residents of the 49th Assembly District and the people of California.
Environment And Water
Assembly Bill (AB) 1043 – Proposition 84 Water Cost Recovery – would secure more funding for groundwater cleanup in the San Gabriel Valley by authorizing a Proposition 84 grantee who recovers funds from a polluter to use those recovered funds for ongoing treatment and remediation for projects within the grantee's jurisdiction.
AB 1375 – Clean Technology Investment – would direct a portion of cap and trade revenue to fund clean technologies that will help achieve greenhouse gas reduction goals.
Education
AB 330 – Student Debt – would provide students with a cost of attendance comparison of the various post-secondary education institutions in California by requiring these institutions to provide the California Student Aid Commission (CSAC) with their Net Price Calculator index and the average student loan debt of graduates, which CSAC would then post on its website.
AB 913 – Charter Schools – would require a governing board of a charter school to follow the same open meeting, public records disclosure, and conflict of interest laws that govern traditional school district boards.
Elder Abuse Protections
AB 381 – Attorneys' Costs and Fees for Elder Abuse Victims – would allow the Court to impose attorney fees and costs whenever a person used power of attorney in bad faith to commit elder or dependent abuse.
AB 477 – Mandated Reporting of Elder Abuse – would include notaries public into the definition of mandated reporters of suspected financial abuse of an elder or dependent adult.
Housing
AB 569 – Reporting Requirements – would delete obsolete references to requirements that redevelopment agencies report certain information to the State Controller's Office.
AB 984 – California Housing Finance Authority (CalHFA) –would make a number of important changes to the CalHFA statutes. First, it adds to the CalHFA board the Secretary of Veteran Affairs and one new gubernatorial appointment with the requirement that the appointee has specific knowledge of bonds and related financial instruments, interest rate swaps, and risk management. Second, it would also amend the statutes governing the California Homebuyer Downpayment Assistance Program to bring that program into compliance with recent rulings of the federal government, and ensure that these loans can continue to be available with loans insured by the Federal Housing Administration. Finally, it would allow CalHFA to offer Energy Efficient Mortgage Grants to first time homebuyers.
Judiciary
AB 1275 – Unclaimed Property – would clarify the definition of "owner" and who can file a claim for unclaimed property.
Language Access
AB 1127 – Language Access to the Courts – would develop a Statewide Language Access Plan that would address language access needs in the court system.
Privacy Protection
AB 242 – Internet Privacy Policies – would limit the length of online privacy policies and require them to be written in a clear and concise manner.
AB 267 - Lawyer Referral Service Confidentiality – would make any communication between a client and a lawyer referral service confidential.
Worker Rights
AB 1138 – Employee Misclassification – would ensure employers properly classify workers so the employees have all the benefits and wages they are entitled to hold as properly classified workers.
For more information about the status of these and other bills, please contact Garret Bazurto at (916) 319-2049 or Garret.Bazurto@asm.ca.gov.
---
District Event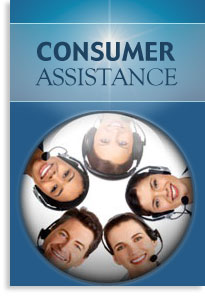 49th Assembly District Consumer Assistance Fair
On Saturday, May 18, 2013, my district office hosted the first ever Consumer Assistance Fair for residents of the 49th District. I felt it was important for service providers and consumers to meet face to face to ensure that everyone in our community has an opportunity to receive information for services that can impact the quality of their lives.  The event, held at Mark Keppel High School, drew strong interest from the public and brought together service providers representing social services, workforce development and employment assistance, utilities, water, student financial aid, recreational and phone services.
Residents were encouraged to bring their bills and/or device(s) so they could get any questions answered or get clarification on various issues or services. At the fair, residents had the opportunity to receive assistance from agencies and providers that included, among others: Southern California Edison, Southern California Gas Company, Time Warner Cable, San Gabriel Valley Water Company, Sprint Nextel, Los Angeles County Department of Consumer Affairs, State Employment Development Department, Asian Youth Center, AARP, and Northeast San Gabriel Valley Work Source Center. Free safety pamphlets and child fingerprinting were also made available by the California Highway Patrol.
For more information, contact Daisy Ma in my district office at (323) 264-4949 or at Daisy.Ma@asm.ca.gov.
---
State Resources – Highlight
Small businesses, non-profits, individuals and academic institutions may be eligible for grants to conduct research in a number of fields. California has a convenient website where you can learn more about the grants available through the Federal Government or the state.
Grants are available in a wide range of fields, including agriculture, business, education, healthcare, housing, natural resources, and transportation. For example, The Energy Innovations Small Grant Program provides up to $95,000 for hardware projects and $50,000 for modeling projects to small businesses, non-profits, individuals and academic institutions to conduct research that establishes the feasibility of new, innovative energy concepts. The Department of Housing and Community Development administers more than 20 programs that award loans and grants for the construction, acquisition, rehabilitation and preservation of affordable rental and ownership housing, homeless shelters and transitional housing, public facilities and infrastructure, and the development of jobs for lower income workers.
To learn more about the grants, please click here.
---
Calendar of Events
On May 1, 2013, my district office was relocated from the City of Alhambra to the City of Monterey Park. I will host a District Office Open House and encourage the public to drop by to meet district staff, learn about constituent services and discuss legislative and community issues. The event information is as follows:
District Office Open House
Saturday, July 20, 2013
10 a.m. - 12 p.m.
1255 Corporate Center Dr. Suite 306
Monterey Park, CA 91754
The district includes the cities and communities of: Alhambra, Arcadia, El Monte, Monterey Park, Rosemead, San Gabriel, San Marino, Temple City and portions of Montebello and South El Monte.a Please RSVP to Daisy Ma or Henry Lo at 323-264-4949 or by email at Daisy.Ma@asm.ca.gov or Henry.Lo@asm.ca.gov.