Can you help house our homeless heroes?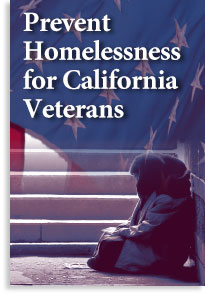 Do you or someone you know work in affordable housing development?
The State Department of Housing and Community Development (HCD) is accepting applications for the Veterans Housing and Homelessness Prevention Program (VHHP) until April 27.
California is home to nearly 1.8 million veterans, the largest veteran population in the nation. Nearly 15,000 California veterans experience homelessness on a given night, representing nearly 26 percent of the nation's homeless veterans.
The VHHP program followed the passage of Proposition 41 and was created to invest $600 million of existing bond funds to build housing opportunities for veterans and their families that are experiencing homelessness or on the brink of becoming homeless.
The amount available at this time is $75 million. The objective is to distribute about $20 million to projects located in Los Angeles County.
For more information on this program, including a list of eligible sponsors, please visit the Department of Housing and Community Development.
***Please note – The VHHP Program does not provide funding directly to individuals. If you are a veteran in need of assistance please contact the U.S. Department of Veteran Affairs' Nation Call Center for Homeless Veterans Hotline at 1-877-4AID VET (1-877-424-3838) or the California Department of Veterans Affairs website.